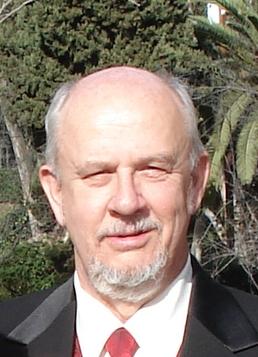 My career as a Safety Professional began in 1972 with Kemper Insurance Company in Los Angeles.  In addition to insurance companies, I have worked for independent insurance agents, temporary labor companies, fee inspection companies and owned my own safety consulting business for 8 years.
I hold a designation as an Associate in Risk Management (ARM) from the Insurance Institute of America.  After working over 40 years for insurance companies, insurance agents/brokers and in private industry, I have now retired from full time employment and operate this business from my home in Idaho Falls, ID.
During my career, I interacted with hundreds of small businesses that did not have a formal, written Safety Program. After making a standard insurance industry recommendation for a business to develop and implement a safety plan, I was often asked "How do I do that?"  This business was formed to answer that question.
I formed this company when I retired from full time employment and have kept it going for 13 years now because I want to help American small business owners struggling to purchase materials, tools and supplies, make a payroll, comply with safety regulations and still have enough money left to support their family and reinvest in their businesses.
I take a "customer service" approach to business, not a "sales" approach.  I really want to provide you with a solution to one of your many business challenges at a reasonable cost.
I guarantee my product will meet my customer's satisfaction.  In 2018, I achieved, and passed, customer number 4,000.  Out of those 4,000 plus customers, I have had only six requests for refunds; and none of those requests were made in the last 6 years.  I must be doing something right.
While I certainly enjoy the revenue produced by my business, my greatest enjoyment comes when a customer tells me that I have "helped them" or "solved their problem".  I love "fixing" things.  I hope you will give me an opportunity to help you fix your problem of needing quality safety manual documents.  You can see what some of my customers think about my service HERE.
Would you like some Free Safety Advice, contact me by phone or e-mail. I will not give you a hard sell.  I love helping people solve problems.